Hurricanes

Bishop Services has always been dedicated to the Forest Service contract and wants to continue this dedication. In 2003, we realized that we needed to pursue additional work outside of the forest fire arena in order to maintain our extensive inventory of emergency response equipment. We started an aggressive marketing campaign to both the private and government sectors. In the fall of 2004 Gulf Power approached us to feed 1750 linemen and tree trimmers, in Pensacola, Florida, following Hurricane Ivan. That incident provided us valuable training in southern cooking and managing crews and deliveries in disaster situations.
The next fall brought in Hurricane Katrina and all of its devastation. Hurricane Katrina demonstrated that we have the employee base and purveyor connections to operate four kitchens simultaneously 2500 miles from our home base. In September 2008, following Hurricane Ike we were contracted by Center Point Entergy to cater meals for 3200 lineman and tree trimmers in La Marquee, Texas. Serving time was limited to three hours. We successfully met that goal by consistently feeding over 1000 per hour for breakfast and dinner through four food buffet lines and using an 80 x160 foot tent with seating for 1100 workers. We consistently made 5000-6000 lunches daily and provided them from a lunch distribution refer trailer.
In late October of 2012, Hurricane Sandy made landfall on the East Coast, devastating New York and New Jersey. The National Park Service dispatched one of our mobile kitchens and a mobile shower unit along with complete operating staff to accommodate 600 NPS employees. We operated at Staten Island for 30 days, catering to 600 relief workers, three meals a day. Bishop Services has provided resources to eight major Hurricanes and now maintains an equipment yard in Little Rock, Arkansas.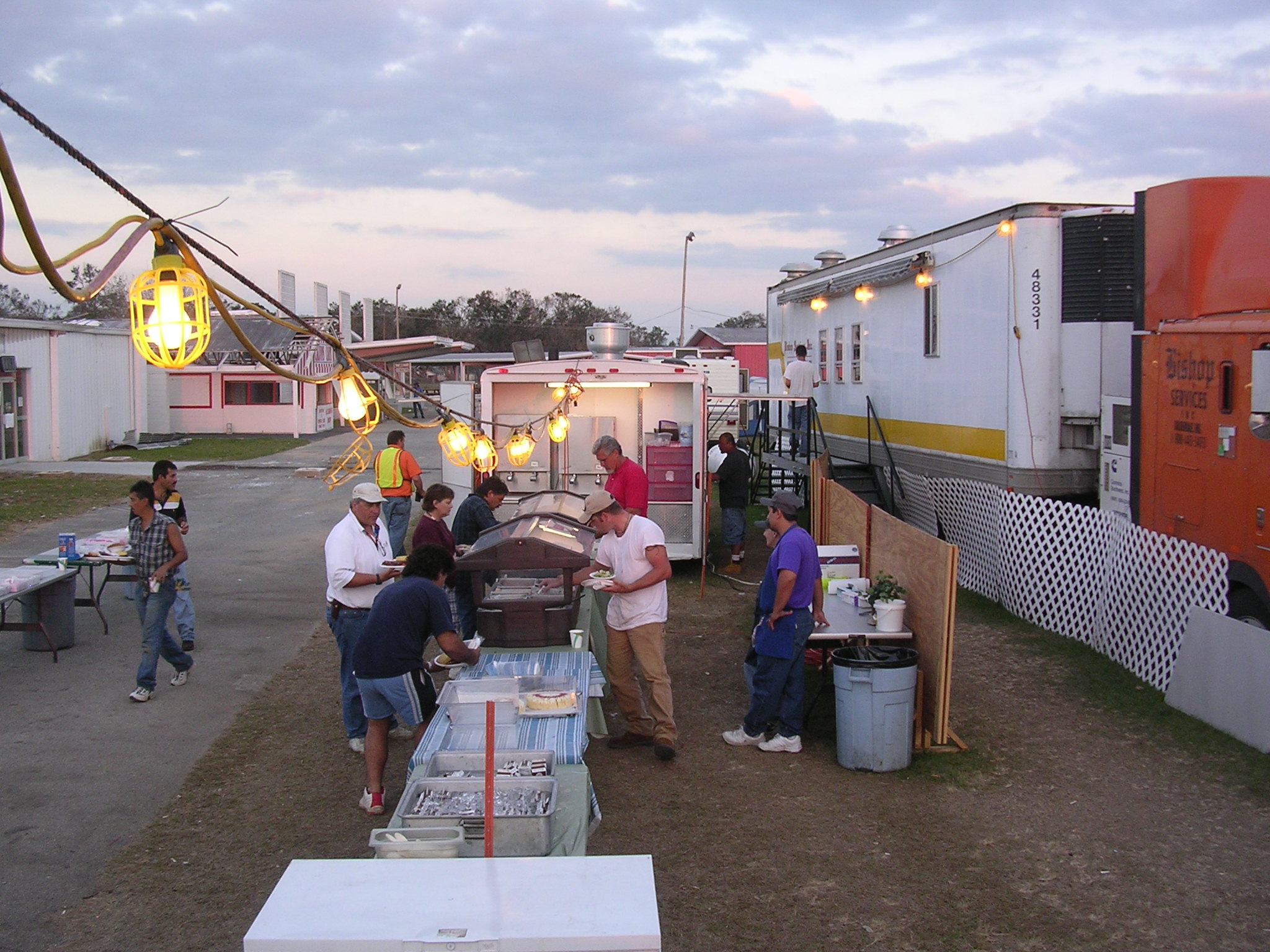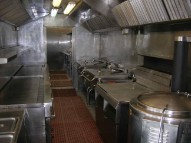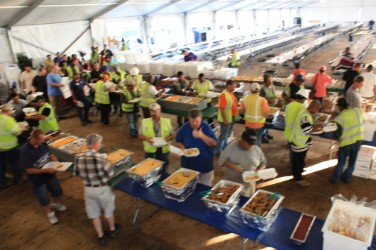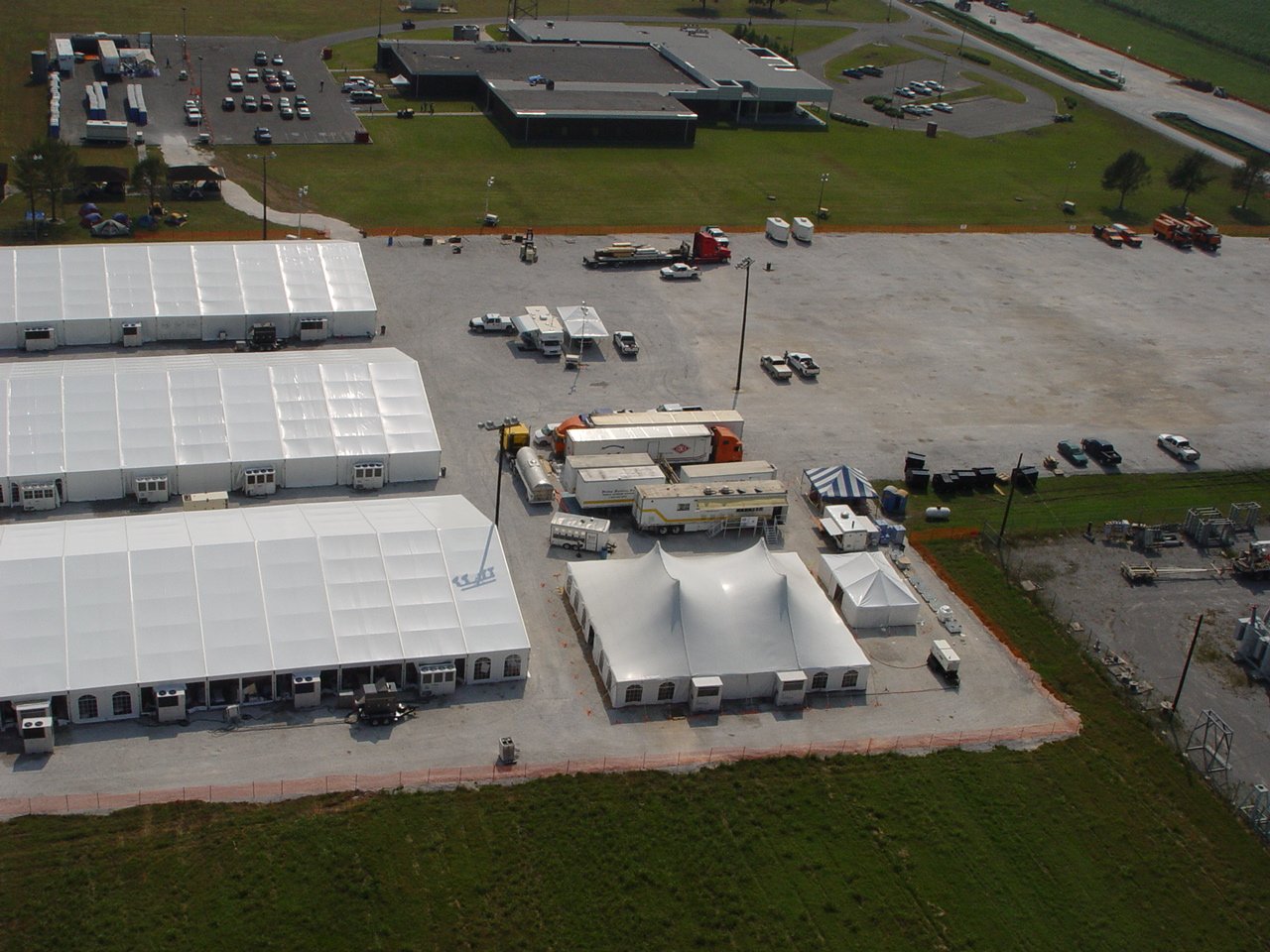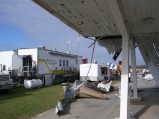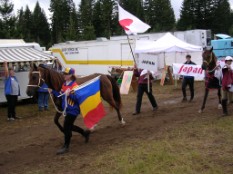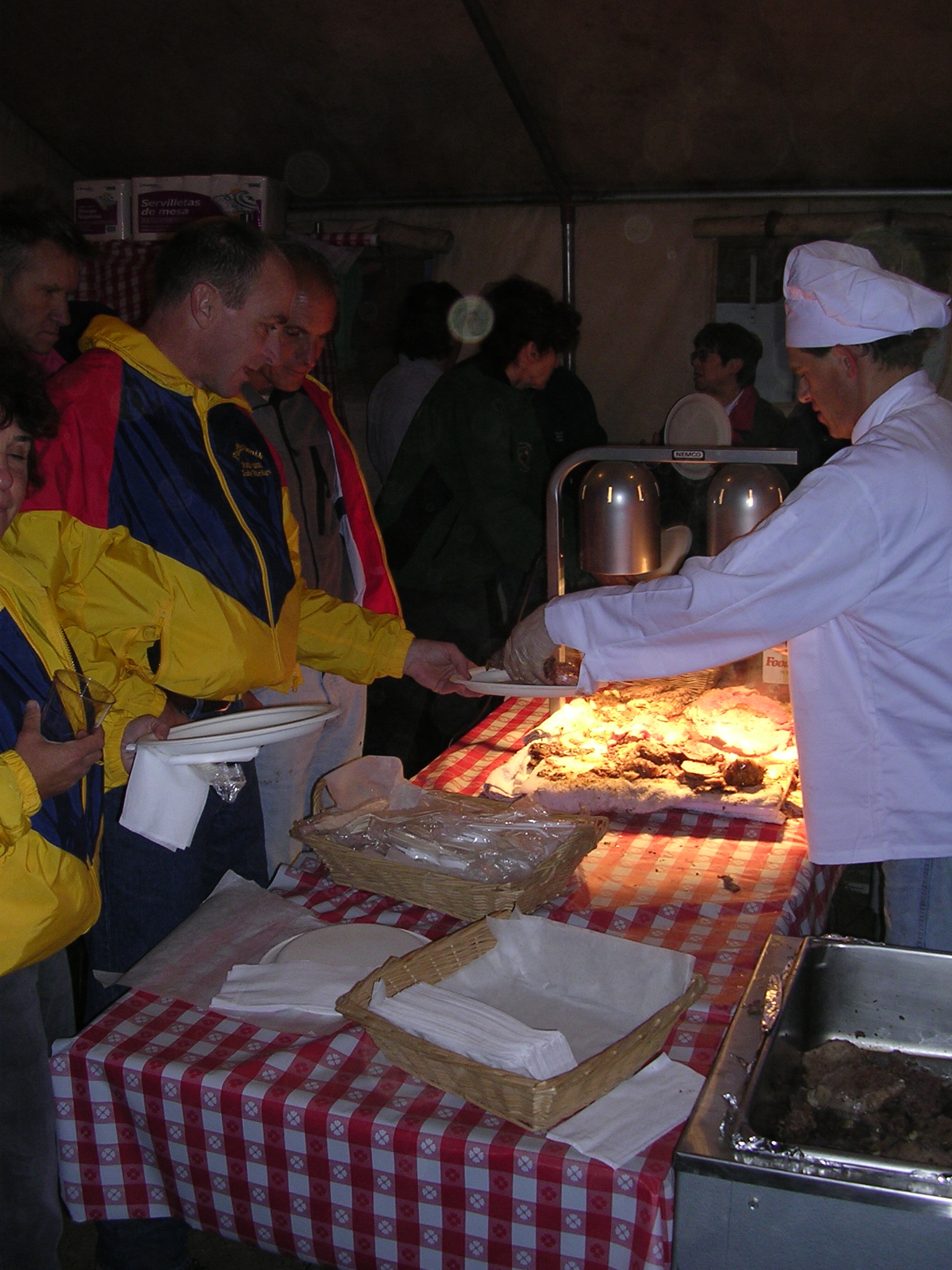 Olympic Equestrian Trials
Leading up to the Summer Olympic Games, we catered meals for the 2003 Olympic Equestrian Endurance Trials in the Gifford Pinchot National Forest. Feeding participants from 15 foreign countries presented some interesting situations.
National Forest Fires
In 2006, NIFC, our Kitchen Unit K4 went to work and participated in eight fires ending the season with the Day Fire at the Ventura County Fair grounds in downtown Ventura, CA. That incident peeked at over 2000 hot meals and 6000 sack lunches each day. Goldendale Unit K1 spent 67 days that summer on the Bar Fire in Weaverville, CA with numbers ranging from 600 to 1200 people. When NIFC needed additional units that year, our EERA kitchen, K3 was placed on contract and spent 37 days in Stanley, Idaho. This was a very remote location requiring additional time and planning in receiving deliveries. The Stanley Fire Incident ended with about six inches of snow on the camp. K1 then went to Ozena, CA in support of the north end of Day Fire. Bishop completed 11 fires in six states that year.
2007 was another busy fire season. Our EERA kitchen, K3 was contracted again this summer for use on three fires. K3's new management team had groceries already on site when they arrived at the Murphy fire in Idaho, and provided lunches almost immediately. Although it was only a 2-week duration fire, that incident was Bishop's largest fire at that time with 750 personnel. Company wide that year we worked 15 fires in six states, with kitchens working simultaneously in different states. That summer, we added Dock trailers to both National Contract units that we designed and built ourselves. These units allowed us to set up our kitchen trailers quicker, eliminated the use of bladder bags, helped control fly and insect problems, kept employees from having to go up and down steps and helped controlled cooling energy usage. Placing trailers tightly at the dock, makes our overall footprint much smaller.
The 2008 fire season provided long duration fires and close proximity to our base locations. The Bakersfield kitchen catered the Indian / Basin Fire for 57 days and fed a total 181,270 meals. We relocated three times. As the camp grew to over 1600 persons we added a new 40 by 80 foot tent to provide adequate seating and a double salad bar line. We also updated two convection ovens mid season to improve productivity and cooking quality. K1 traveled to Ruth Lake, CA and catered that fire for over 55 days with one relocation. The normal four-hour commute between Ruth Lake and Redding was hampered by three major fires burning and roads being closed.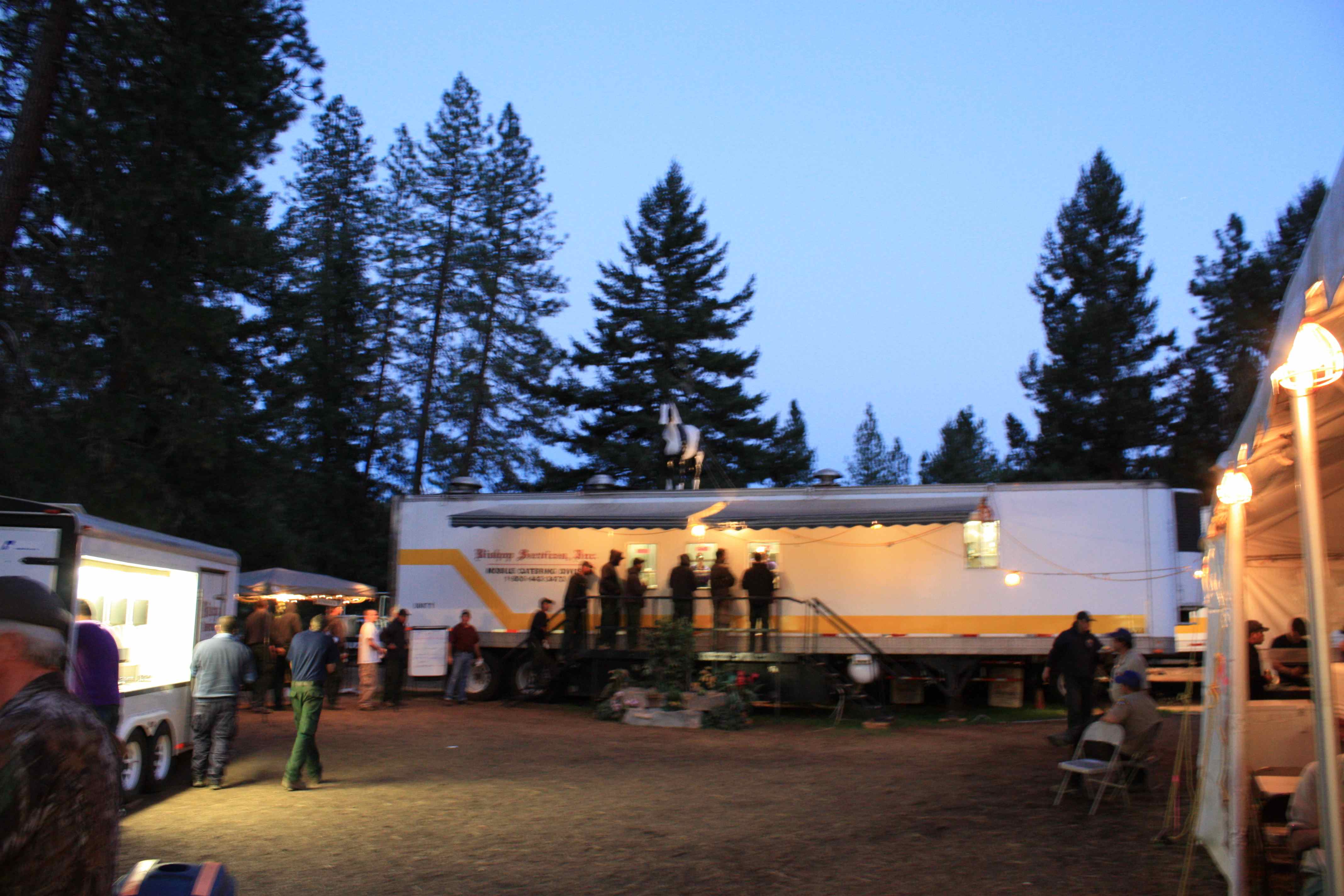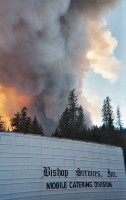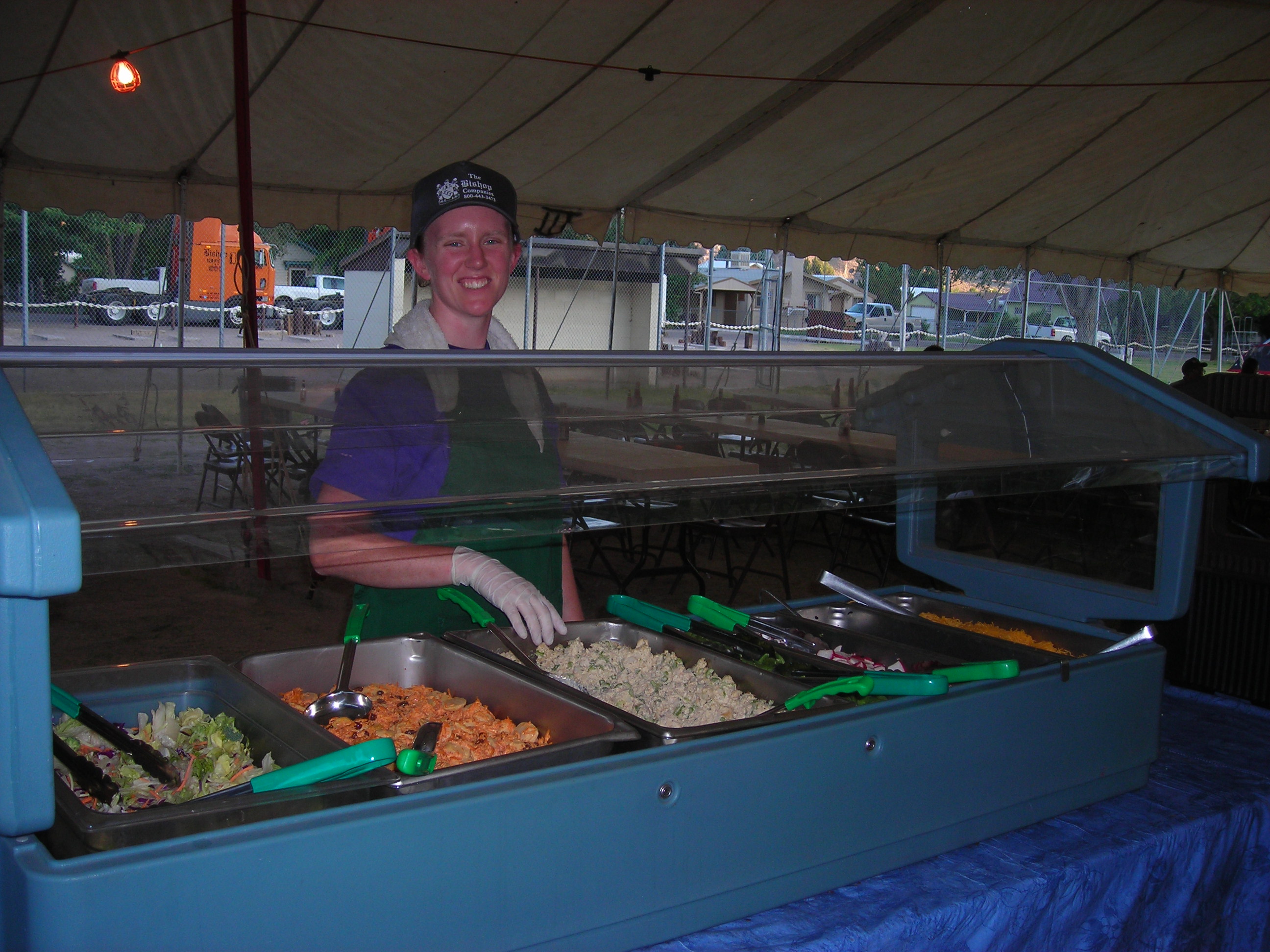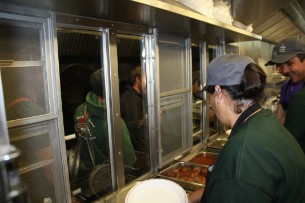 Washington State
Each spring we cooperate with the Washington State Extension Service and County 4-H programs by providing meals and snacks for a multi-state livestock show. This project provides us an opportunity to pre-season test our latest updated equipment and provides on the job training for new and returning employees.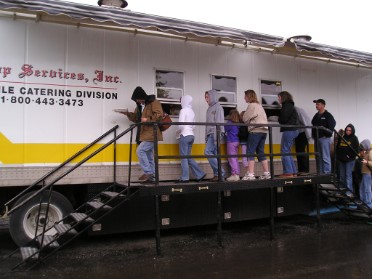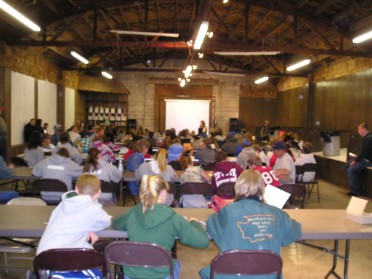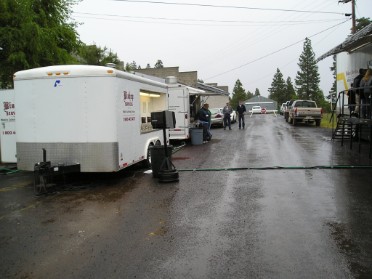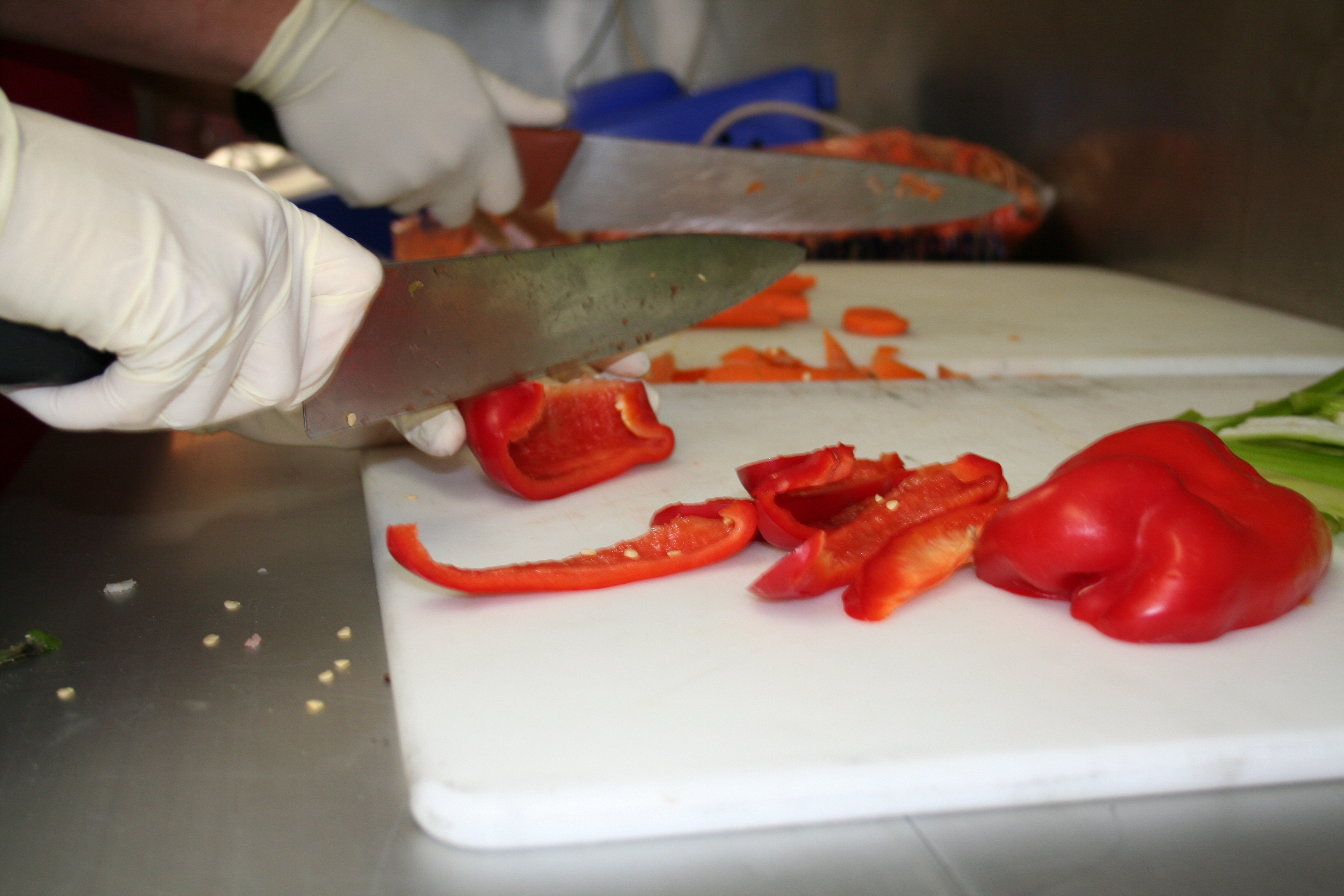 Summary

Eating habits and menu preference vary throughout the country. Our 25+ years of mobile catering & mobile shower experience has provided us with staff and experience in adapting to these regional changes. We have also developed a network of regional purveyors that graciously suggest menus that incorporate local cuisine. Each Mobile Kitchen & Shower Unit travels with a mechanic and stocked service truck to mitigate most breakdowns. We maintain a team of experienced and seasoned drivers familiar with our GPS equipped tractors.